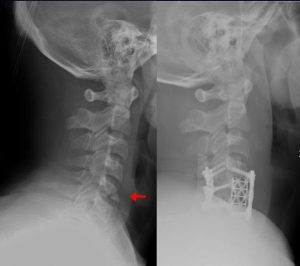 Our hospital,  provides the most advanced treatments for all types of spinal problems as well as brain tumors, aneurysms, tremors, headaches and carpal tunnel syndrome. With a highly-experienced group of spine and neurosurgical specialists and state-of-the-art treatment facilities, we tailor the most advanced treatment options to each patient.
Nationally recognized for rehabilitative care, Sunnyview Rehabilitation Hospital offers neurological rehabilitation, brain injury rehabilitation and a center for spinal cord injury.
Conservative treatment options include physical therapy and image-guided spinal injections. In more complex cases, surgical procedures may be necessary. Where radiation is appropriate, our high-resolution beam uses pinpoint accuracy to treat cancers of the head, neck and spine. In addition, Sunnyview Rehabilitation Hospital offers a full complement of services to help those recovering from spine and neurological conditions.